Today, Raffaele Missaglia (a former Salesian student who did an internship at Unilock that was preparatory to his employment with our company) returned to the classroom where he was able to share his experience with the first-year students who have just entered the world of mechanical manufacturing.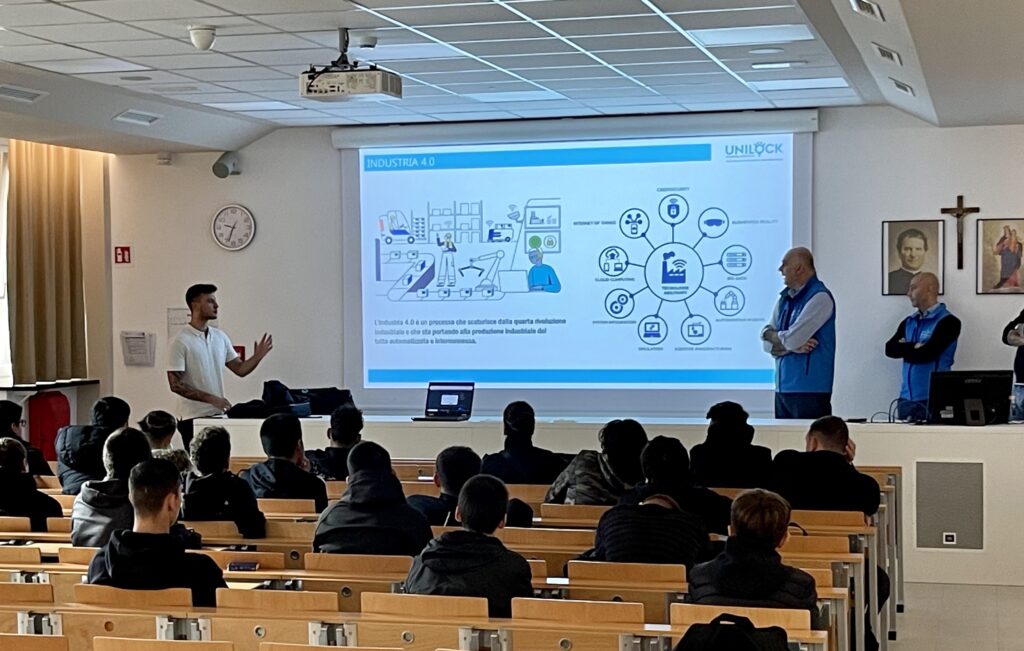 He was accompanied by Production Manager Giacomo Rusconi, CNC Machine Programming Manager Vincenzo Mandalà and Innovation Manager Valerio Grassi.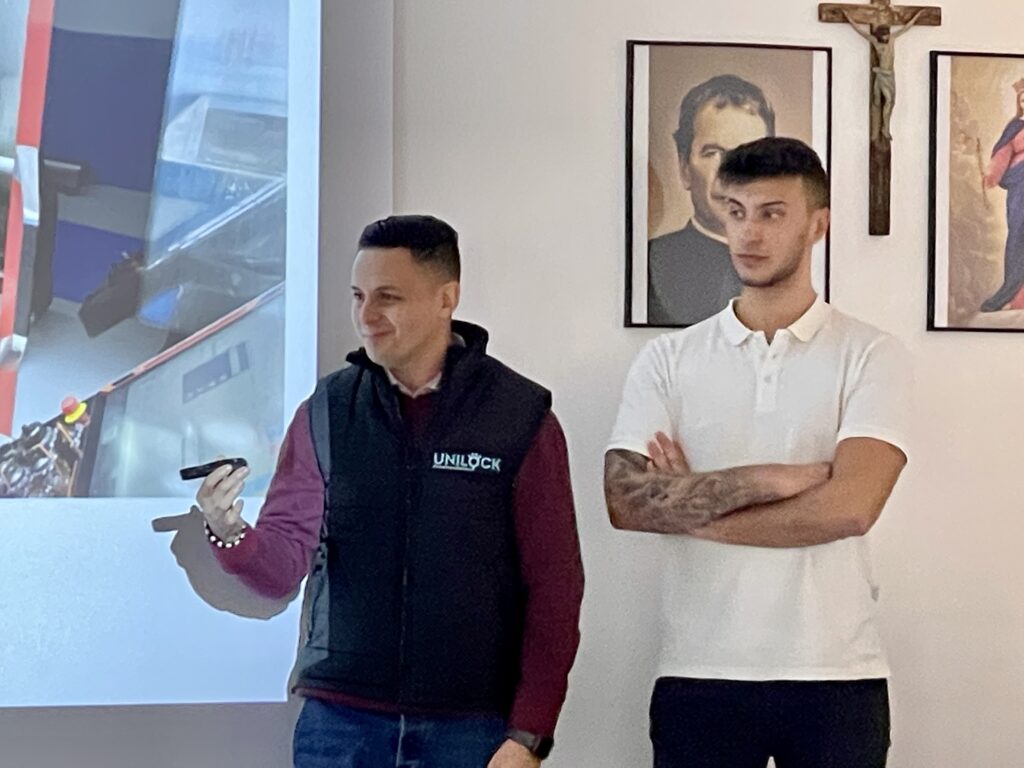 Many topics were covered: from the concept of Industry 4.0 to CAD-CAM systems, from traditional manufacturing systems and manual operations to the operation of a system capable of 5-axis DC operation such as the company's recently acquired Mazak Integrex machine.
The purpose, which we believe is fully achieved, has been to make people understand not only the complexities of a modern company but more importantly the path that these generations of future machine tool operators can take to reach a job position that is not only remunerative but allows for continuous professional and human growth.
It also emerges how Industry 4.0 always puts the human figure at the center and how Unilock demonstrated today how successful the team and organization is rather than the work of the individual.
It was a fruitful morning, at the end several questions arose from the students.
It was important for Unilock to be able to consolidate the path it started with the mechanics school "CNOS-FAP Lombardia (Milan Branch)" of the Salesian Institute Sant'Ambrogio, already we have a new intern in the company.
In our view, the marriage of school and business is one of the pillars that make our country system competitive