On October 15, 2023, Unilock was honored at La Scala in Milan with the prestigious Impresa e Lavoro 2023 award.
In the fantastic setting of the most famous theater in the world, the Chamber of Commerce of Milan, Monza , Brianza and Lodi rewards companies that have contributed to making the Milan and Lombardy area among the most important economic and industrial districts in Europe.
For Unilock, this is a great achievement, but one that is an added incentive to improve and innovate its products that help its customers produce more efficiently and accurately.
In fact, clamping systems and CNC machine accessories developed by Unilock are being installed by customers in Italy and Europe, as well as around the world, from the USA to South America and in the important manufacturing markets of China and India.
Unilock also has long established partnerships with major machine tool manufacturers to develop innovative clamping solutions to increase both production efficiency and reduce downtime of machining operations on single and multispindle lathes.
Below are photos from the awards event.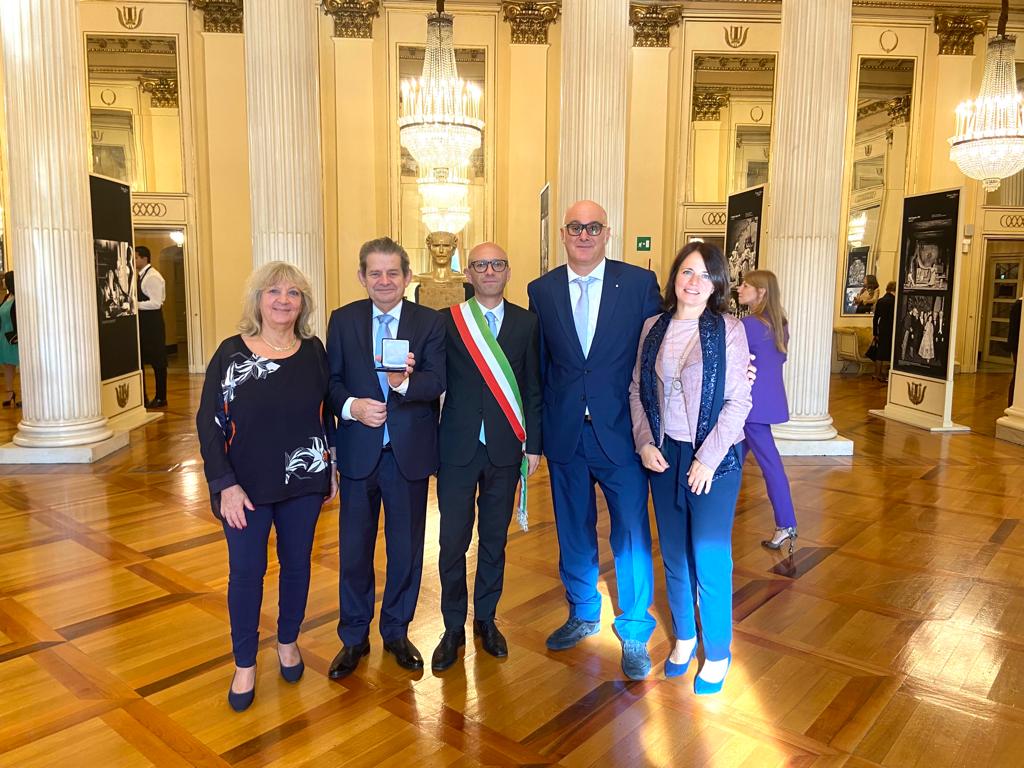 Unilock partners and founders Umberto Crosti and Ornella Pozzi, Dr. Chiara Crosti HR and communication and innovation manager Dr. Valerio Grassi. The company was accompanied by the Mayor of Trezzano sul Naviglio Dr. Fabio Bottero.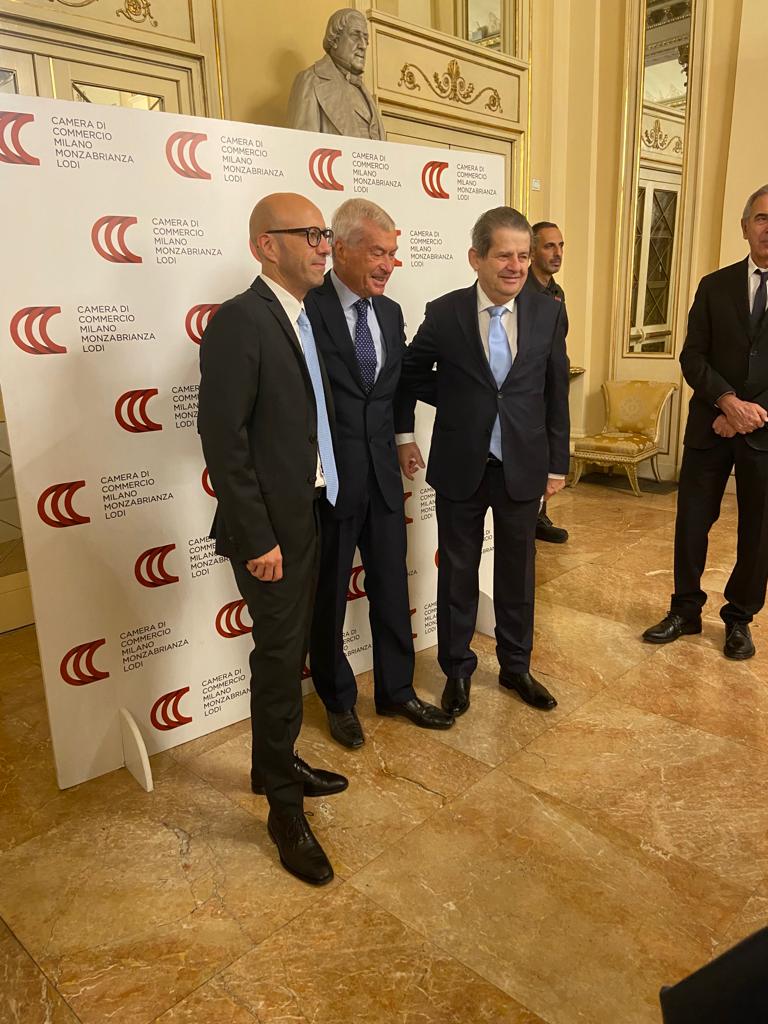 Umberto Crosti with Trezzano sul Naviglio Mayor Fabio Bottero and Chamber of Commerce President Carlo Sangalli.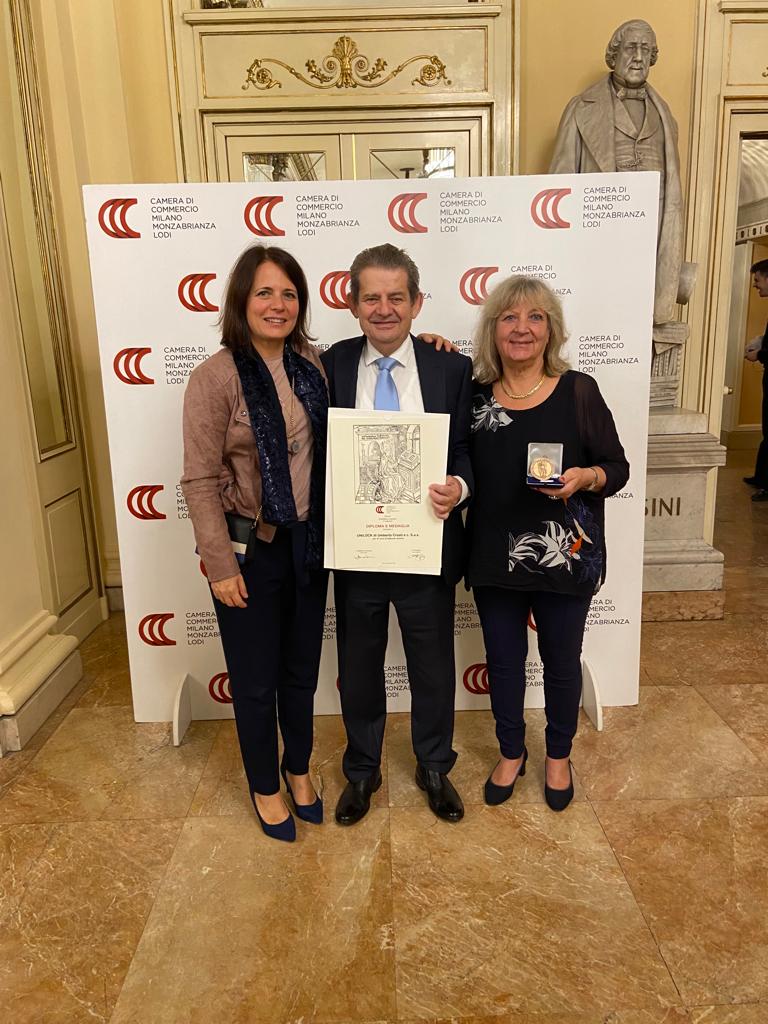 Umberto Crosti, Ornella Pozzi and Chiara Crosti with the 2023 Enterprise and Value Award scroll and medal.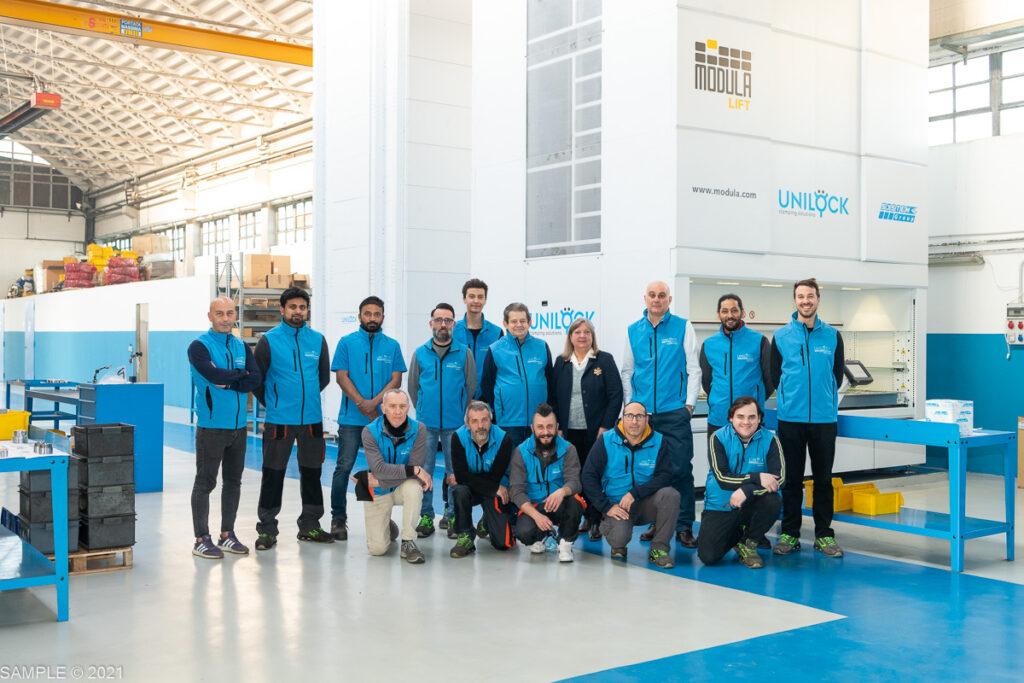 Umberto Crosti and Ornella Pozzi dedicate this award to all those who have worked together since 1985 to create the dynamic and innovative enterprise that is now Unilock SRL.