Since 1985 Unilock plays a key role in the world of precision mechanics, on the other hand, maintaining high standards is closely connected with what we produce: clamping systems, collet chucks and collets for C.N.C. lathes, are in fact our main products.
At the same time, we, at Unilock, have always put the progress and evolution of industrial production, first, with a proactive attitude always aimed at technological innovation, which has allowed us to become an excellence in our sector. We have collaborated with Italian and foreign companies since the beginning, thanks to the experience gained over the years by the founder Umberto Crosti.
Since the 1990s, Unilock has filed patents and trademarks, distinguishing itself for its dedication in the area of ​​research and development. And, with a view to continuous improvement, since 2018 the Electronics Division has become the technological spin-off of the company, with the name of Atlas Advanced Technologies, the section that develops IoT systems, consulting and training for the world of Industry 4.0.
TAILOR-MADE TECHNOLOGY, WITH A HUMAN TOUCH.


Industry 4.0 is focused on automation, on machines that replace human work. We, at Unilock, believe that our work exists in function of human potential: producing tools and accessories suitable for facilitating the working processes for people, this is the real strength of the industry. We offer precision, reliability and quality for those who choose our products, and we are always ready to meet the needs of each customer.
Unilock, in fact, can be considered an atelier of precision mechanics: attention to customer needs is our priority. We are able to provide customized solutions in a very short time, sharing the ideas with the customers, to create special applications and customized products and solve specific needs proposing optimal solutions. All this is possible thanks to an agile structure, which allows direct and accurate contact with the customers.
UNILOCK PEOPLE,
OUR FUTURE AND A NEW PARADIGM.


Our strength also comes from the people who works at Unilock and who have grown together with the company. The development towards the Industry 4.0 model, in which the most repetitive actions are entrusted to automated or robotic systems, simplifies the task performed by our manpower, allowing them to focus more on activities where the expertise they have acquired can be used in an even more efficient way.
What do we see in our future? From 1985 to today, technological changes have been ever faster: if the technologies of the beginning of the new millennium today seem very far away, recent years have seen a real race for innovation, a race with which Unilock has been able to keep up. In our future we see even more multitasking CNC machine at the edge of the technology combined with the implementation of additional robotized workflows, in order to allow greater efficiency in work processes and an increase of production. In short, we are facing a new paradigm, with which Unilock lives and works in perfect harmony, especially thanks to Atlas Advanced Technologies, created to bridge the gap still present between the entrepreneurial substrate of Italian SMEs and realize the vision of Industry 4.0, also through the training of resources, to prepare them to the future.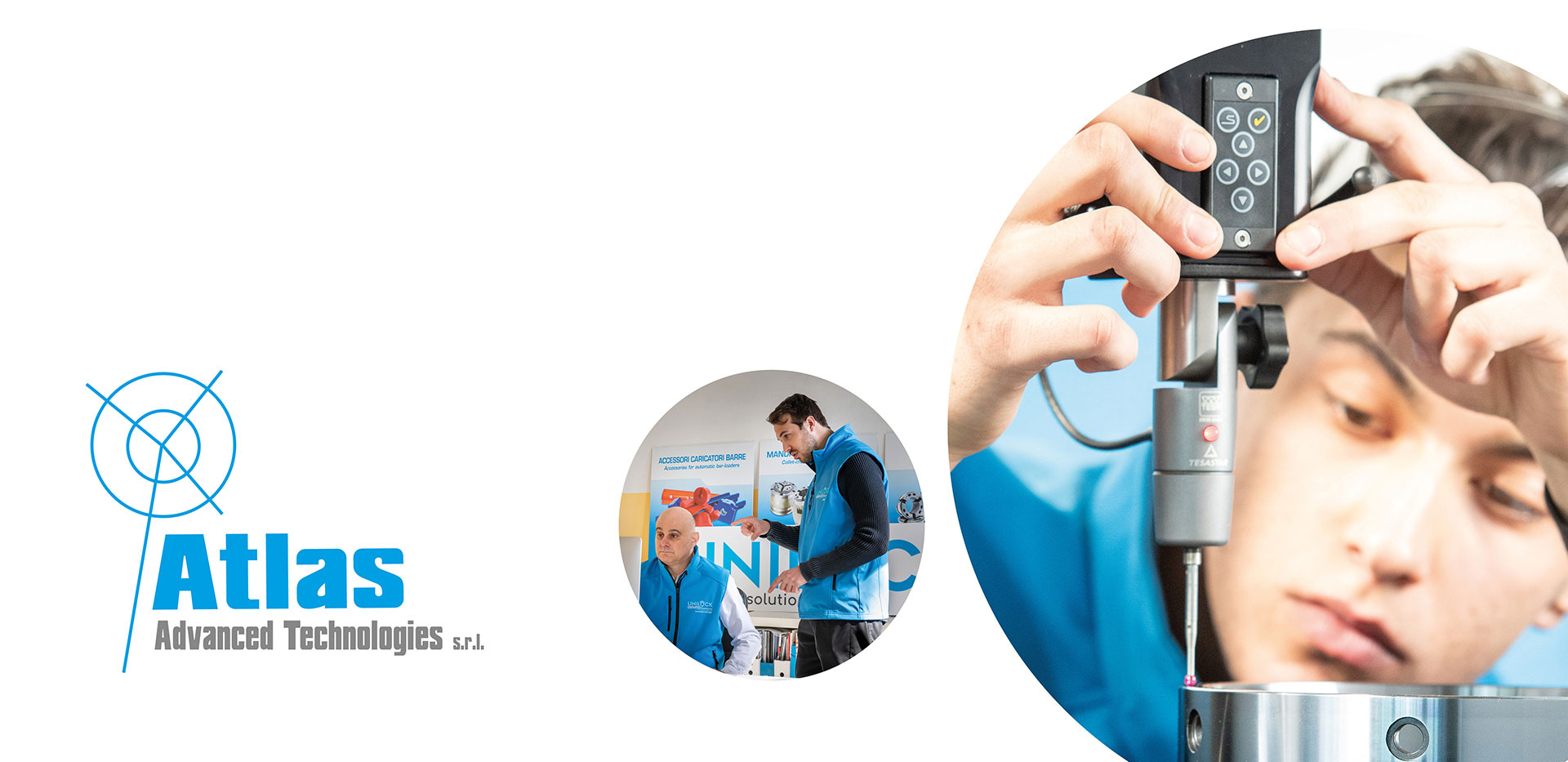 THE UNILOCK STYLE,
FOR MAXIMUM PRECISION IN CLAMPING SYSTEMS.


Our approach, oriented towards research and continuous innovation, allows us to study, year after year, cutting-edge clamping solutions, always reaching new goals in our production.
Maximum versatility is also guaranteed by special, hyper-personalized applications, designed and built in tight contact with our customers: we believe it is the best way to guarantee a truly tailor-made product.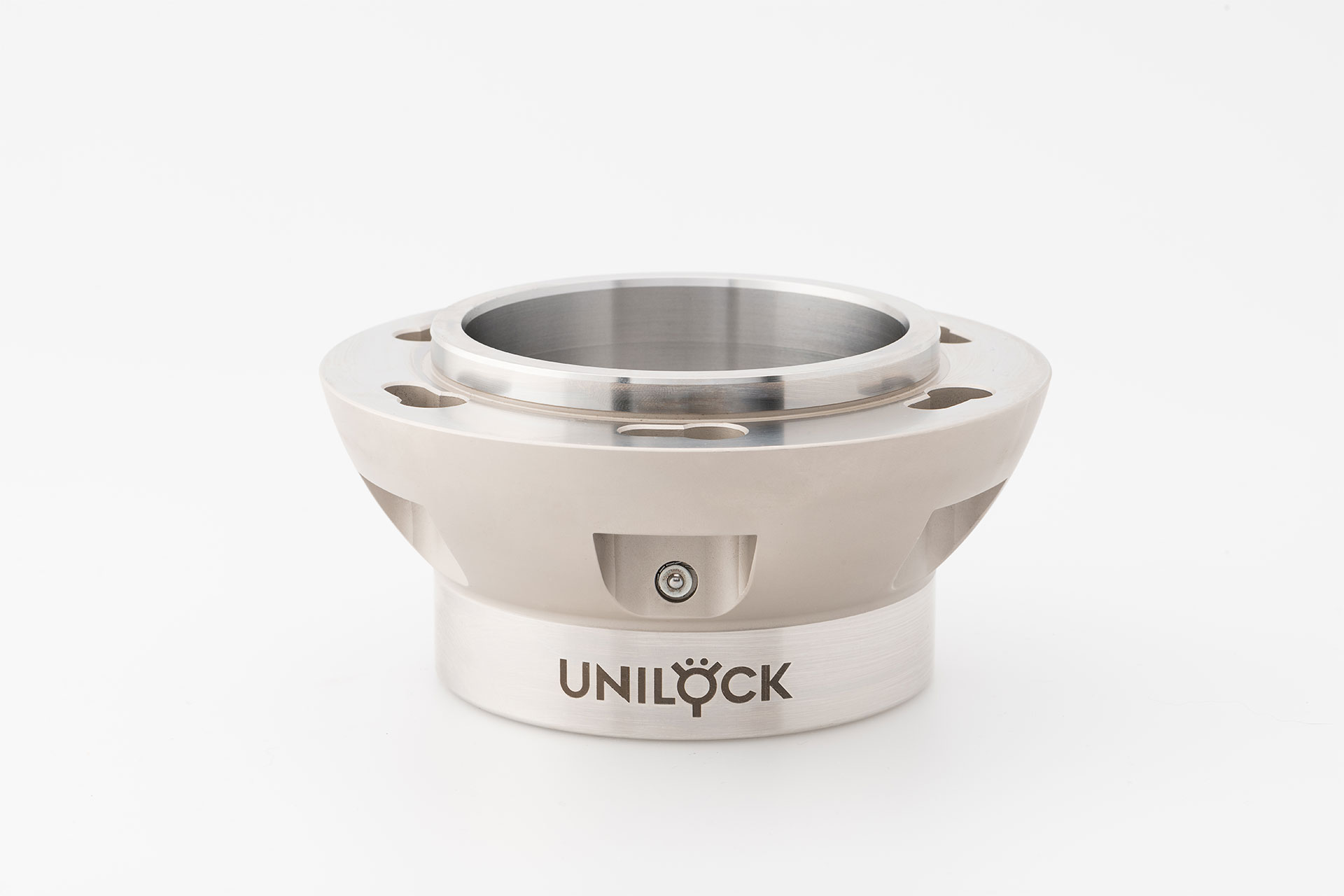 COLLETS FOR LATHES C.N.C.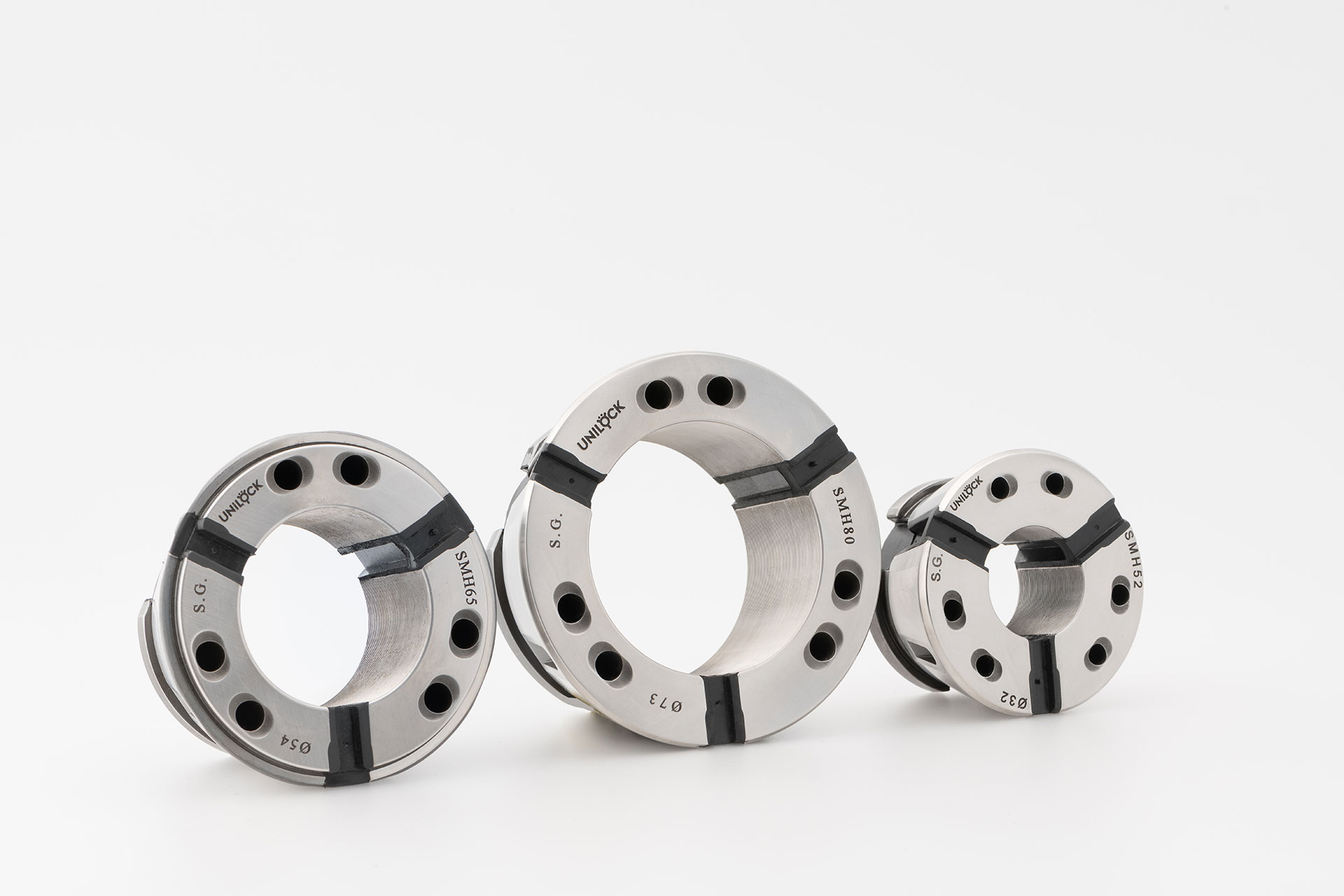 ACCESSORIES FOR AUTOMATIC BAR LOADERS